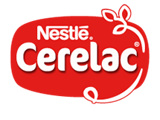 Nestlé® Cerelac®
A bowl of nutrition, a bowl of assurance
Did you know? Your Little One will experience amazing growth during his first 2 years! Give him CERELAC® – made with the goodness of Nestlé® baby-grade** grains and packed with important nutrients your Little One needs to grow. Now further improved with No Added Sugar!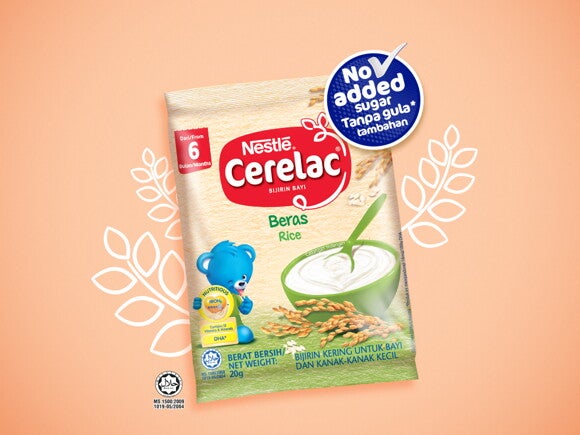 FREE SAMPLE
Make CERELAC® your Little One's first solid food!
Did you know, What is Nestlé® baby-grade?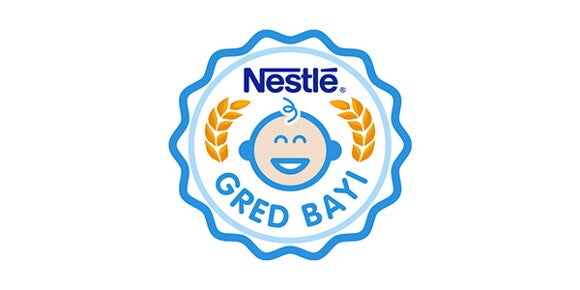 • Traceable grains with stringent standards.
• Multiple quality & safety checks on key ingredients used.
*Part of Nestle® global commitment and initiative - carefully selected key ingredients based on stringent standards of food safety and quality on infant foods.
Did you know, CERELAC® provides great nutrition in one bowl!
One serving of CERELAC® Rice & Milk Cereal (50g), together with a small banana, provides a 6-11 months old baby with more than 50% of his/her daily required iron and protein intake. This is significantly more than some purees from jars!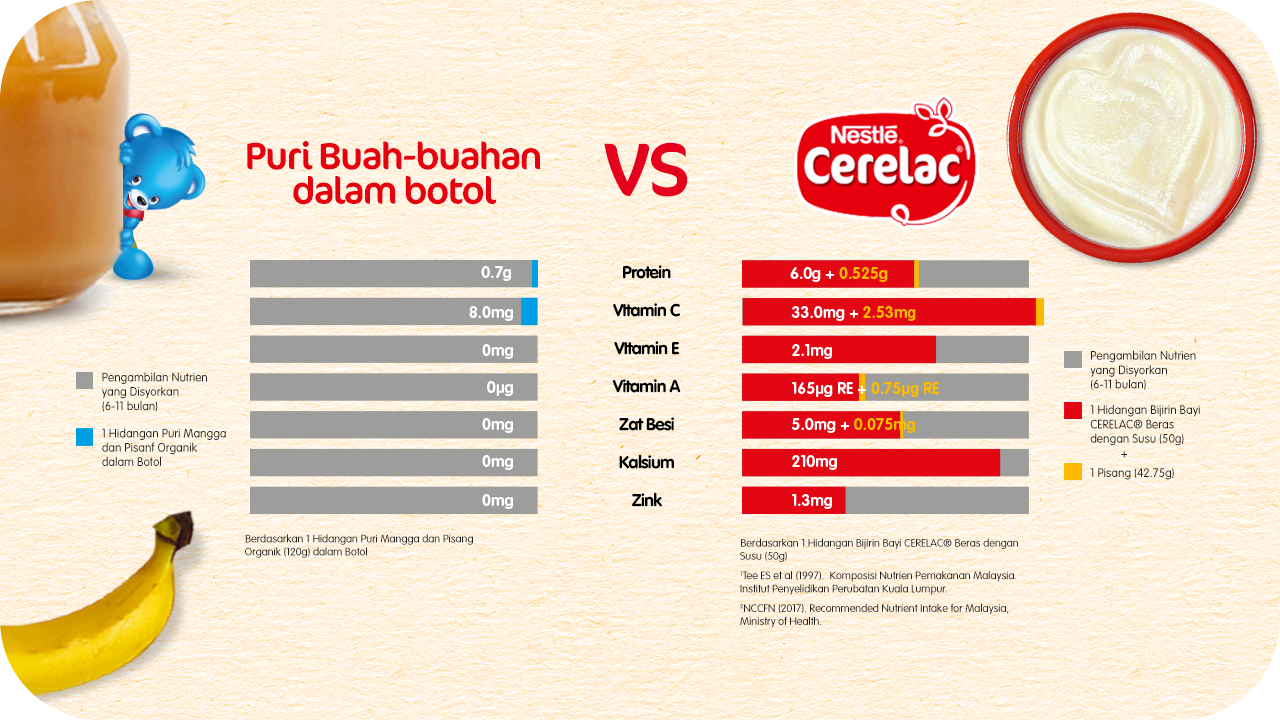 CERELAC® infant cereals, with you on every step of the way
3 stages of introducing solids to your Little One!
STAGE 1
At 6 months old, your little one is ready to consume their first solids, starting with single grains that are easy-to-digest such as rice.

STAGE 2
At 8 months old, a meal with more taste and texture will help develop your child's palate. Include a variety of meats, for a good source of protein, iron and zinc, as well as a variety of fruits and vegetables.

STAGE 3
At 12 months old, introduce your little one to foods with added texture to satisfy child's urge to chew, and snacks that will encourage independent feeding and help develop their fine motor skills.

Give Your Little One a Variety of Foods
Need inspiration to prepare meals for your Little One? Try these different recipes.
Carrot and Spinach Porridge
Suitable for 6 months old onwards


Carrot Rice and Chicken Cereal
Suitable for 8 months old onwards


Honey Mango Banana Smoothie
Suitable for 12 months old onwards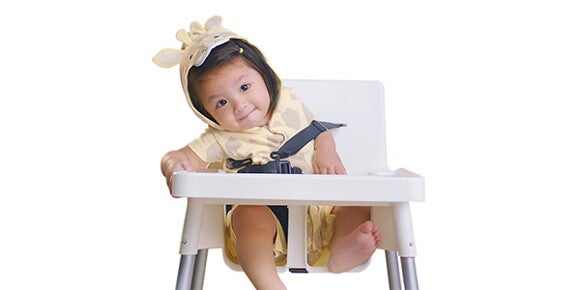 Fun Fact
It's completely natural for your baby to be averse to the taste of new food. In fact, it may take up to 8 attempts for your baby to decide if they like a particular taste!
 
Join
Here's where you'll find everything you need to make the best of those first 1,000 days of parenthood… TOGETHER.
Content for you

Enjoy personalised content, parenting tips, latest product updates and promotions.

Tips & Advices

Need nutritional advice? Speak to our nutrition experts.

Free Samples

Request a sample and try our products today!

Tools

Try our tailored practical tools to guide you through the parenting journey.
Not quite what you're looking for?
Try out our new smart search engine