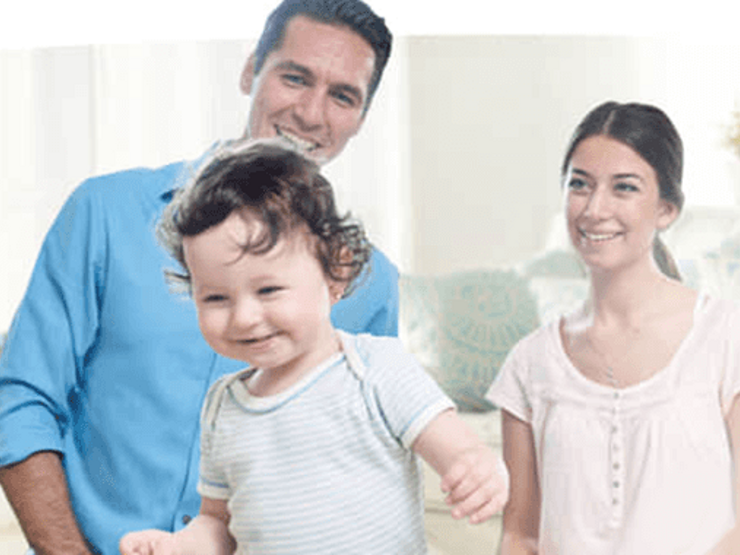 OUR FOUNDATION
Nestlé's foundation was built in 1867 on humanitarian needs and social responsibility when Henri Nestlé, a trained pharmacist, developed a healthy and economical alternative source of infant nutrition to save the life of an infant who could not be breastfed.
Today, more than 140 years later, Nestlé continues with its founder's legacy to improve lives.
WHO WE ARE
Start Well 2gether is a club dedicated to making parenthood a truly joyous time for mom, dad and their little one. It offers support, guidance, exclusive offers and savings, plus news about upcoming happenings and events. Members also get parenting advice and personalized nutritional tips every step of the way, from bump to childhood with your bundle of joy.
It costs absolutely nothing to join, and membership entitles you to a wonderful world of parental privileges. Discover more below, then register to be included in Nestlé's family of members. It's quick and easy!
Join us and let's make parenting awesome, TOGETHER!
Join
Here's where you'll find everything you need to make the best of those first 1,000 days of parenthood... TOGETHER
Content for you

Enjoy personalised content, parenting tips, latest product updates and promotions.

Tips & Advices

Need nutritional advice? Speak to our nutrition experts.

Free Samples

Request a sample and try our products today!

Tools

Try our tailored practical tools to guide you through the parenting journey.
Not quite what you're looking for?
Try out our new smart search engine