Product highlights
DISCOVER HOW LACTOGROW AKTIF HELPS SUPPORT THE HEIGHT AND WEIGHT DEVELOPMENT OF YOUR LITTLE ONE!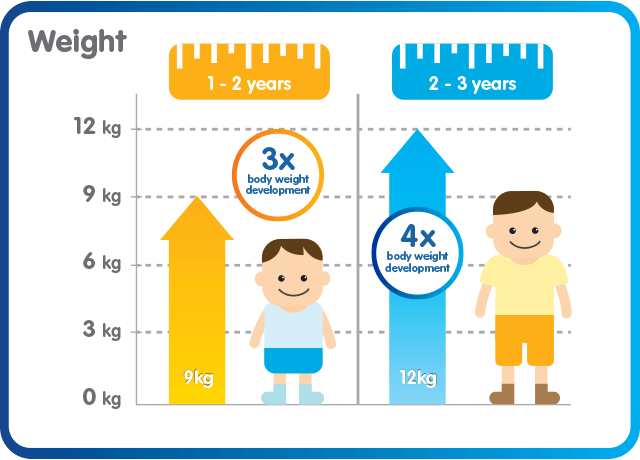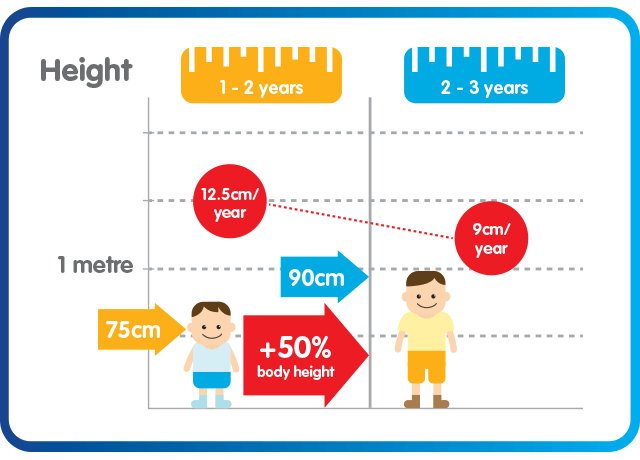 References: Michaelsen KF et al. Guideline for WHO Eurosmallean Region, with emphasis on the former Soviet countries. WHO regional publications. European series; No. 87.  
HOW CAN LACTOGROW AKTIF HELP YOUR CHILD ACHIEVE OPTIMUM GROWTH?
Give your little one the benefits of LACTOGROW Aktif with high calcium, DHA, Vitamin D and protein.
Protein
Helps build and repair muscle, skin, and other body tissues.
Calcium
Helps in strong bones and teeth development that is important for your child's growth.
Vitamin D
Support absorption of calcium and phosphorus.
DHA
Found abundantly in the brain.
Vitamin B12
Helps the body produce red blood cells.
Iron
A hemoglobin component in red blood cells that transports oxygen throughout the body.
HOW CAN MY LITTLE ONE SWTICH TO LACTOGROW AKTIF?
You can gradually transition your Little One over to LACTOGROW Aktif 1-3 by following the chart below.
2 servings of LACTOGROW Aktif a day helps your Little One to achieve their daily Recommended Nutrition Intake (RNI)**.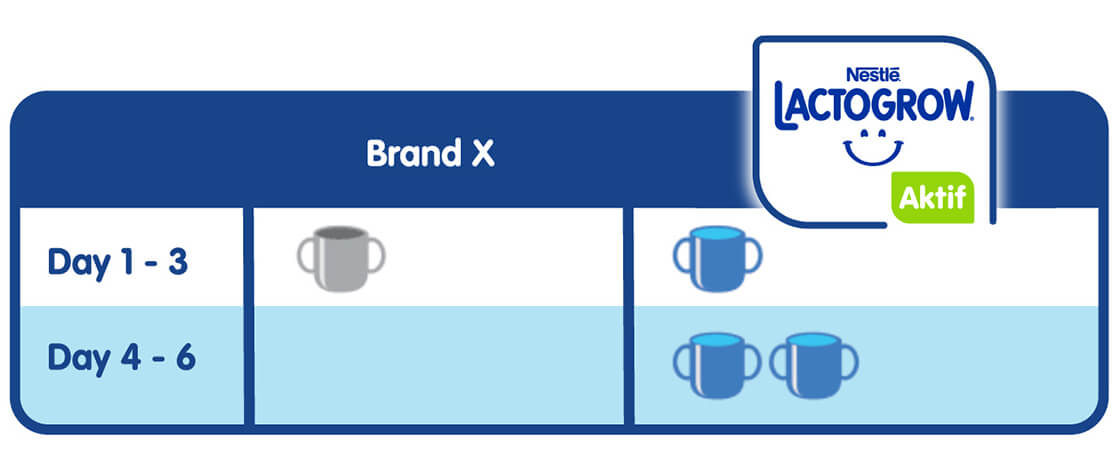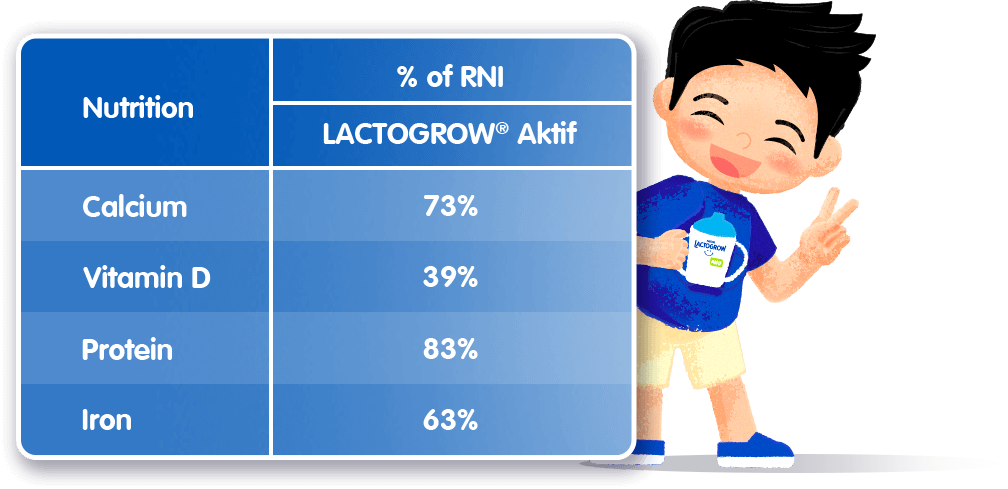 *Contains 58% more calcium compared to previous formulation, LACTOKID GROWPLUS (450mg/100g). Adequate daily calcium intake as part of a balance diet, together with sufficient physical activities and sleep help to support growth.
**NCCFN (2017). RECOMMENDED NUTRIENT INTAKES FOR MALAYSIA. A REPORT OF THE TECHNICAL WORKING GROUP ON NUTRITIONAL GUIDELINES. NATIONAL COORDINATING COMMITTEE ON FOOD AND NUTRITION, MINISTRY OF HEALTH MALAYSIA, PUTRAJAYA.
IMPORTANT NOTICE : We believe that breastfeeding is the best nutritional start for babies and we fully support World Health Organizations recommendation of exclusive breastfeeding for the first six months of life followed by the introduction of adequate nutritious complementary foods, along with continued breastfeeding up to two years of age. LACTOGROW Aktif 1-3 Formulated Milk Powder for Children aged 1 year and above, is not breastmilk substitute. We recommend that you speak to your healthcare professional about how to feed your child and seek advice on when to introduce this product.
HELPFUL TOOLS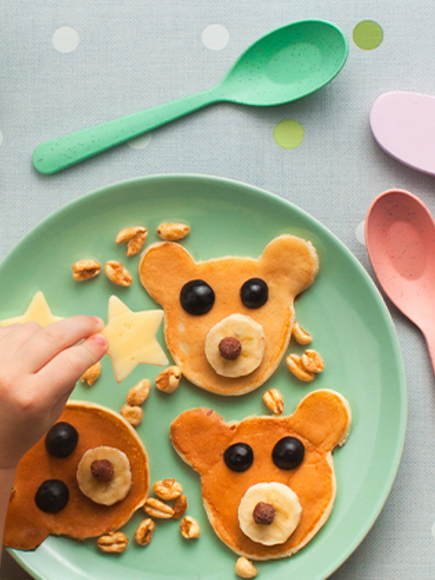 Recipe Finder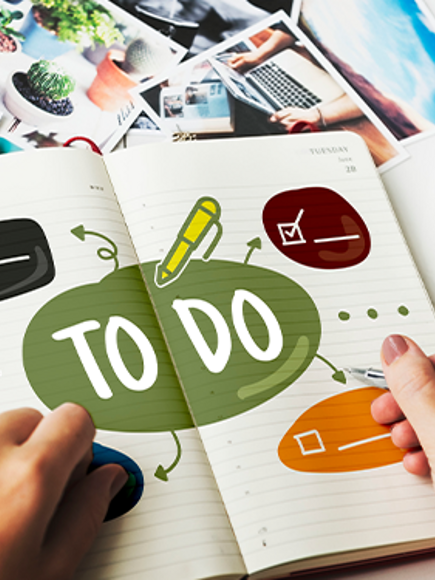 Checklists finder tool