Product Overview
As your Little One reaches their one-year mark, they'll want textures to satisfy their urge to chew. That's why CERELAC Citarasa Ibu Chicken Porridge is specially made with that TEXTURE in mind. It's also made with wholesome ingredients like rice and chicken to achieve the same SAVOURY taste in meals that you and I enjoy. CERELAC Citarasa Ibu is designed for your Little One with high iron, protein, and calcium... all the goodness your Little One needs for their growth & development.
A Bowl of Nutrition, Full of Goodness!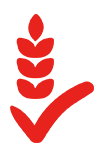 Made with natural ingredients
Just like how Mom would make it! It is made with natural ingredients* specially selected for the Little One!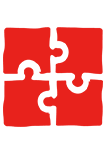 Iron for the formation of red blood cells
To support your Little One's learning and active exploration during toddlerhood.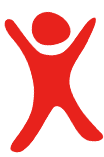 High in protein and calcium
Helps in body growth and the development of strong bones.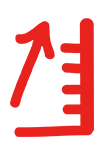 Specially formulated with 15 vitamins & minerals
To support the Little One's overall growth and development
*Chicken Porridge: Rice, Soya Bean, Rice Crispies, Onion Flakes, Chicken Meat Powder, Carrot Crunchies and Flakes, and Vegetable Blend Flakes
*Vegetable Porridge: Rice, Soya Bean, Rice Crispies, Carrot Crunchies and Flakes, Tomato Crunchies, Vegetable Blend Flakes and Onion Flakes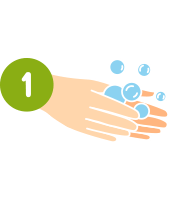 1. Wash your hands and make sure all utensils are clean thoroughly before preparing food for your Little One.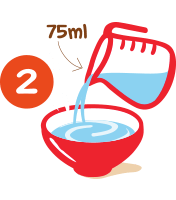 2. Boil clean drinking water for 5 minutes. Measure 75ml of boiling water and pour it into the porridge bowl.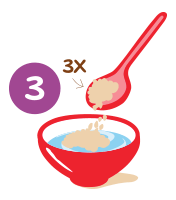 3. Add 25 grams or 3 tablespoons of CERELAC Citarasa Ibu Chicken Porridge.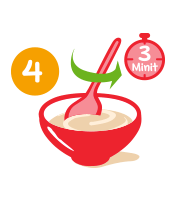 4. Stir the porridge until it is mixed well. Wait for 3 minutes and use a clean spoon to feed your Little One.
For 1-year-old Little Ones. This is the age they start wanting to chew on food with more texture like adult food.