Expert Tips from Frequent Travellers

Traveling with a toddler can be a nightmare ... or incredibly fun and rewarding. The trick is to be prepared, with both parents playing their part to keep the trip smooth and problem free.
It's well worth the effort required to prepare and plan ahead given the enormous benefits gained for travelling toddlers. This is their chance to explore new worlds and make fresh discoveries. Travel introduces them to an in-person experience of other histories, cultures, geography, even architecture.
Travel takes toddlers out of a room, picture book or website into a real-time learning experience that engages all the senses. Hiking or camping trips bring them face-to-face with nature, out of any routine urban element into places that are home to creatures they've only read about.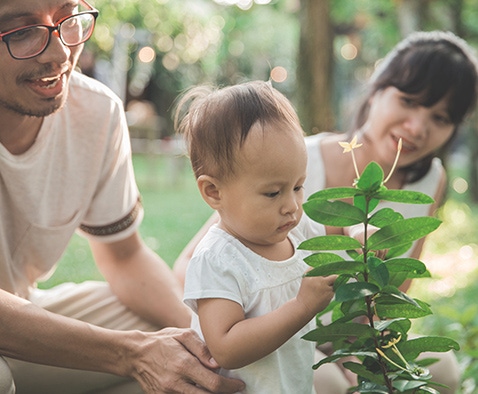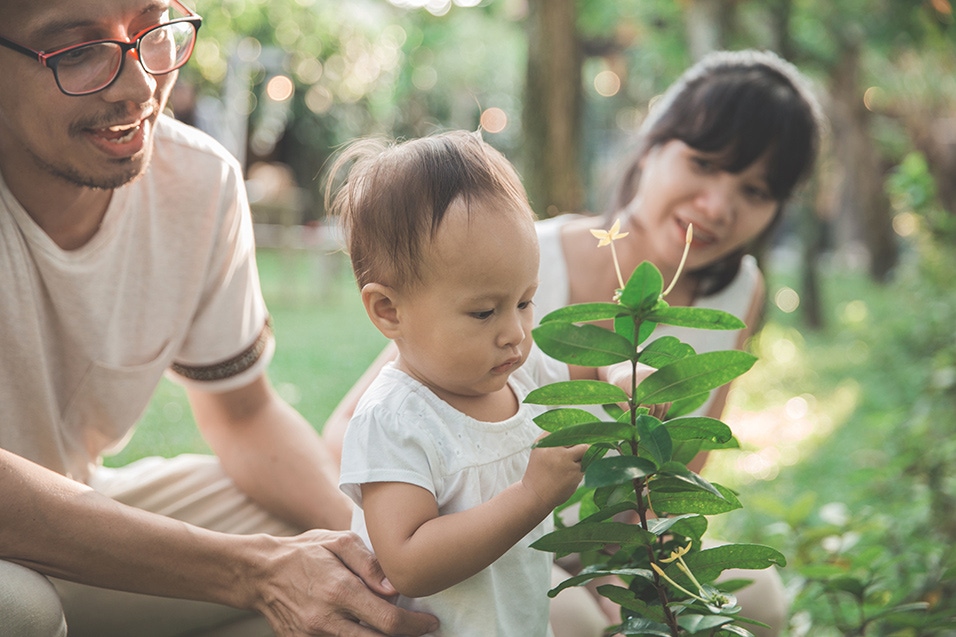 Getting out of their day-to-day routine ultimately teaches them to adapt to new situations. As they encounter new experiences, they'll learn how to express their reactions to them and share their point of view.
And as your toddler encounters new people, of all types and ages, in newly discovered places, social skills will surely soar.
There is no mistaking that travel offers tremendous advantages to your toddler. To get maximum enjoyment out of the experience for yourself, here are a few tips to remember: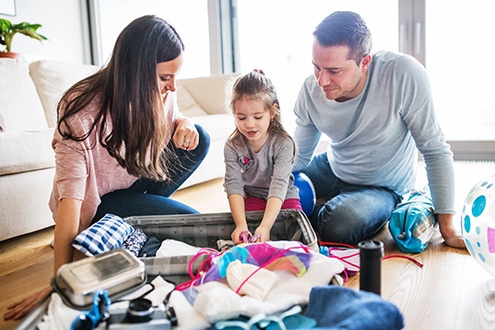 Plan Ahead and Take Your Time
Try to imagine your journey, step-by-step, from stop-to-stop, and envision what you'll require along the way. And don't compress time. Give yourself plenty of wiggle room for when plans – no matter how meticulously made – go awry.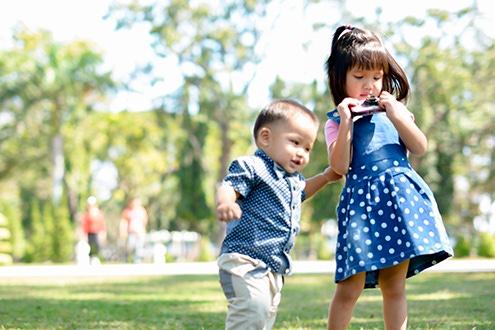 Encourage Cameras
Give your toddler a durable, child friendly camera to capture experiences on the way. This will encourage focus and make discoveries even more exciting (no matter what the picture quality)!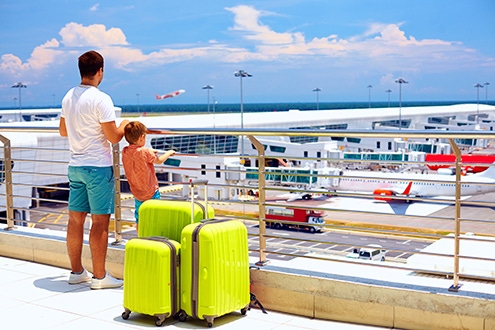 Walk The Aisle
If you're on a plane flight for, say, more than an hour, chances are your toddler will get antsy. Movement helps! Get up, walk the aisle, change the "scenery" and see how that calms things down.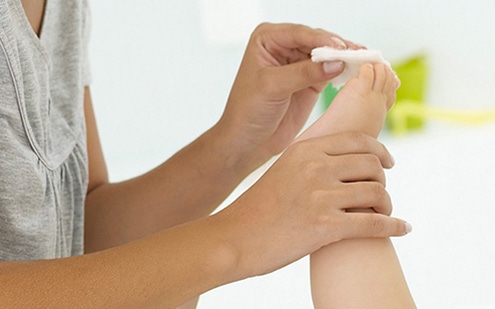 Wet Wipes And First-Aid
Bring along plenty of wet wipes, your first defence against bacteria and germs in places with questionable hygiene. Also include easy-to-ingest medicine for common illnesses in your first-aid kit, along with the usual plasters and sting ointments.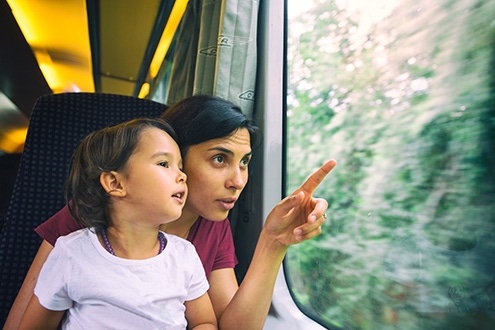 Try Trains, Buses and Boats
When you reach your destination, use public transport. Toddlers love to get on board these travelling options, and it's a great way to connect with the locals.