A Balanced Diet for Your Little One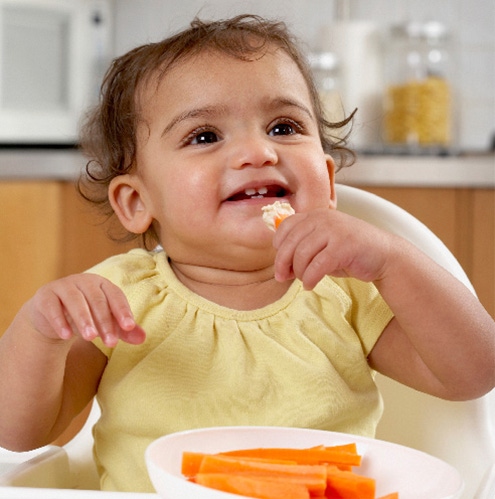 1. Little Ones Need a Balanced Diet
Did you know that Little Ones need a balanced diet? This means they need foods that are rich in substance and are nutritious. A balanced diet will provide your Little One with energy for optimum development. The more active your Little One becomes, the more energy and nutrients they'll need.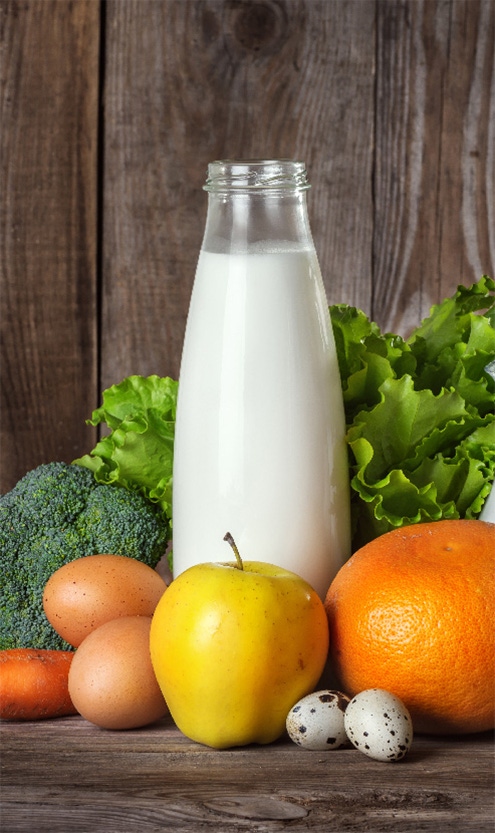 2. Nutrients Your Little One Needs
To provide your Little One with energy, they'll need sufficient carbohydrates through foods like bread, rice, potato, pasta, as well as foods that are high in fibre to be included into their diet. That aside, you may prepare infant cereals that are specially created to help with digestion. You may also add fruits and vegetables into your Little One's diet. This is because the food group supplies vitamins and minerals that are important for your Little One's development. These include iron, zinc and many other vitamins.
The dairy group is also important – milk and yoghurt, for instance. They provide calcium, while Little Ones are encouraged to eat meats, fish, eggs and nuts for protein. Iron intake is also important for optimum growth and development. Iron can be found in leafy greens such as spinach, as well as infant cereal that's been fortified with iron.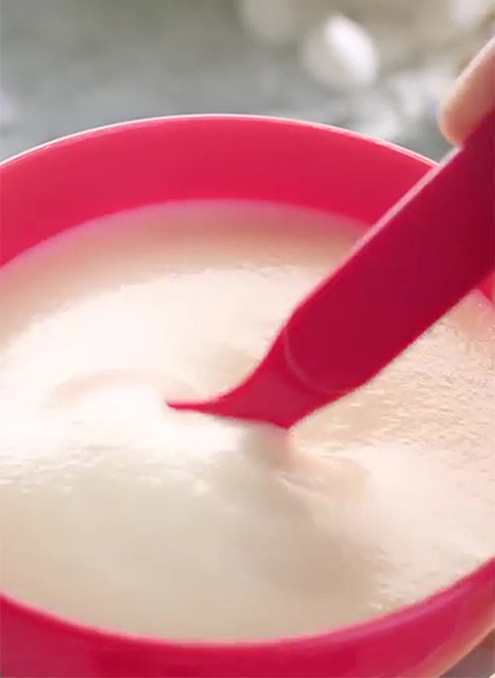 3. The Importance of a Balanced Diet
Bijirin Bayi CERELAC® provides nutrients and vitamins that are essential to your Little One's growth - such as iron, Vitamin A and Vitamin C. CERELAC® Infant Cereal is specially formulated to help give Little Ones aged 12 months and above a balanced diet. It contains actual pieces of vegetables, as well as whole grain - making it a delicious and nutritious option in your child's diet.
CERELAC® Infant Cereal contains at least 50% of your Little One's daily iron requirements. While your Little One's diet should carry a variety of food groups, you can explore and add different tastes and textures into their diet.
4. Varying Your Little One's Tastes
You can add fruits You can add into your Little One's infant cereal to vary their taste in foods. That aside, you can also include fish or chicken to add flavour and texture into your Little One's infant cereal. A varied diet is important as it helps develop your Little One's taste palate.
For recipes that are delicious and healthy, please visit our website in the recipe section.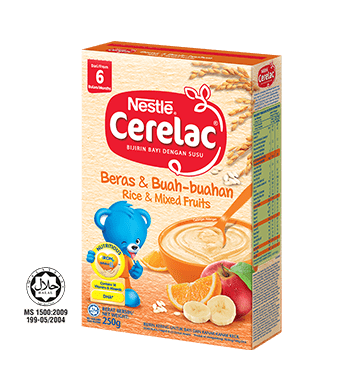 5. Delicious Tasting Foods
CERELAC® Infant Cereal comes in many delicious variants to delight Little Ones. From the tasty Rice variant to the appetising Rice & Mixed Fruits variant, each serving is rich in nutrients and tastes delicious.
*RNI recommends at least 9mg / day for 6 – 11 months child. 50g of CERELAC® contains 5mg of iron.
FAO/WHO RNIs 12-36 months
FAO/WHO Vitamin and Mineral Requirements in Human Nutrition-Report of a Joint FAO/WHO Expert Consultation Second edition. WHO/FAO. 2004
Guidelines on Formulated Supplementary Foods for Older Infants and Young Children (CAC/GL08-1991) [update in process in 2013], in the absence of references values I the related standard for processed cereal-based foods for infants and children.