Eating well during pregnancy isn't just about avoiding certain foods; it's about choosing wisely and ensuring you have all the essential nutrients, especially the big five, to help your little one grow. But what are the big five nutrients, you say?
Don't worry, we've got you covered with the what, why, and where to find them. So, load up and eat your way to a healthy pregnancy, moms!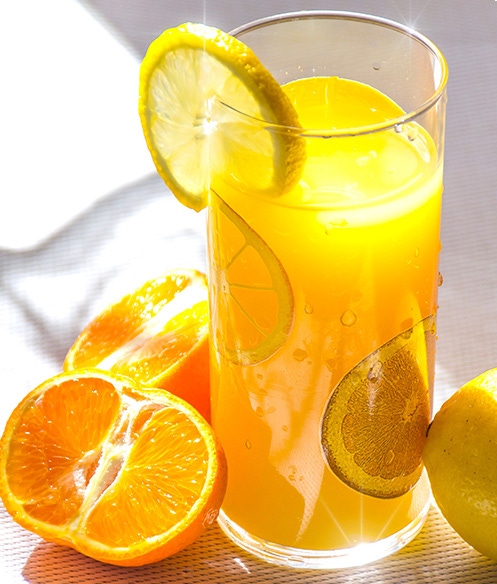 1. Folate/Folic Acid
WHY
Folate (or folic acid in synthetic form) is especially important in the first 28 days after conception to reduce the risk of neural-tube defects such as spina bifida.
WHERE
Beans and legumes, citrus fruits and juices, dark green leafy vegetables such as kangkung and spinach, and whole grains are all great sources of folate. You can also take a folic acid supplement for better absorption.
HOW MUCH
600 (RNI 2017) micrograms per day
2. Calcium
WHY
Calcium is crucial for your child's bone development. Getting enough of this mineral can also protect your own bones because your little one will leach calcium from your body too.
WHERE
Low-fat milk and other dairy products are good sources of calcium. If you're lactose intolerant, get it from dark green vegetables, fortified orange juice or soy products, but try to drink milk gradually.
HOW MUCH
1,200 milligrams per day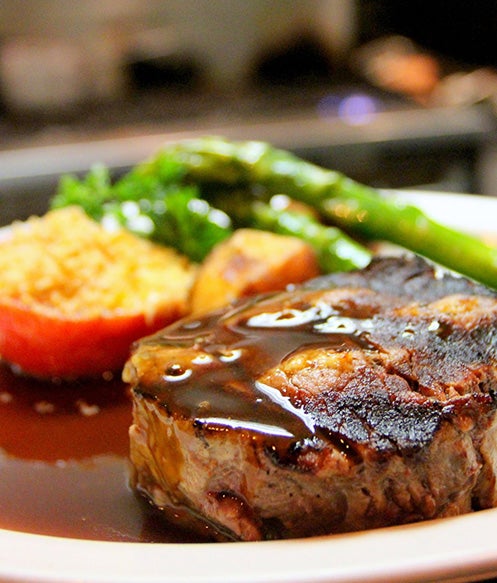 3. Iron
WHY
Your blood volume increases 50% during pregnancy. Iron helps make red blood cells and prevent anemia which might lead to complications during birth.
WHERE
Lean red meat, spinach and whole grain bread and fortified cereals are rich in iron. Pair them with vitamin C-rich foods such as citrus fruits, Brussel sprouts, bell pepper and strawberries for better absorption. If you're not a fan of such foods, take an iron supplement.
HOW MUCH
27 mg per day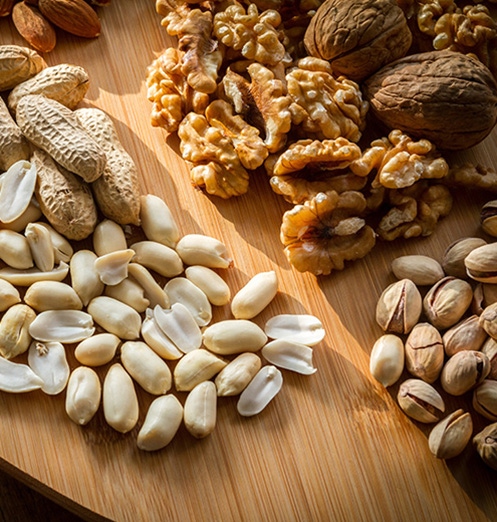 4. Zinc
WHY
A lack of zinc has been linked to birth defects, restricted fetal growth and premature delivery. For moms like you, this essential mineral helps support immunity, maintain a sense of taste and smell, and heal wounds too.
WHERE
Meat and seafood are the best source of zinc but you can also rely on nuts, whole grains and legumes for your daily dose of zinc.
HOW MUCH
5.5 mg a day (1st trimester)
7 mg a day (2nd trimester)
10 mg a day (3rd trimester)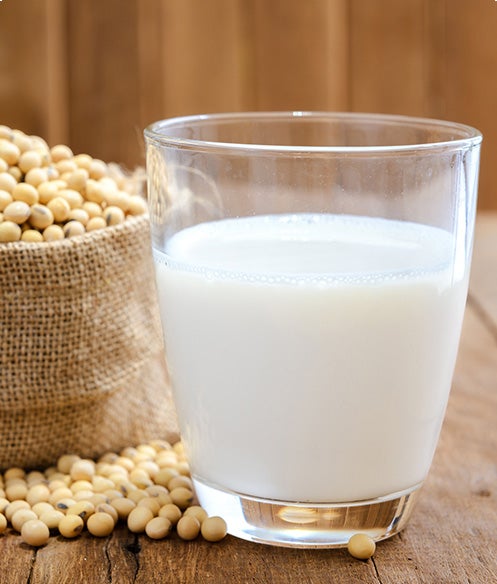 5. Protein
WHY
It's important to get enough protein during pregnancy because the amino acids that make up protein are essential to the development of your and your baby's body cells. This is especially true during the 2nd and 3rd trimesters.
WHERE
Meat is a primary source of protein, but other sources include dairy, beans, eggs, or soy products.
HOW MUCH
40 – 70 grams per day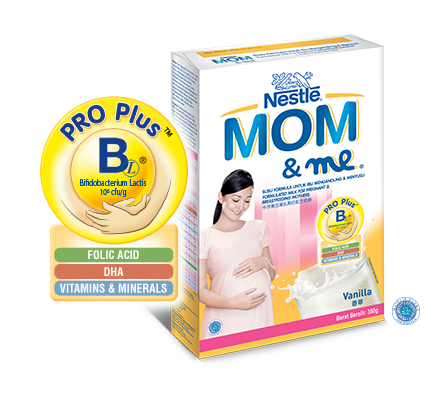 A healthy habit with nutrient-rich foods will keep you and your precious little one thriving for the whole nine months. To ensure you have all the right nutrients, drink 2 glasses of MOM & ME every day. Specially designed for mothers like you, this delicious formulated milk powder contains BIFIDUS BL (2 types of probiotics) and 20 vitamins and minerals including folic acid, iron, calcium, protein and DHA. That's like having all the big 5 in one!
Source (RNI): National Coordinating Committee on Food and Nutrition Ministry of Health Malaysia. 2017. Recommended Nutrients Intakes for Malaysia.