4 Couple Exercises for a Happier, Healthier Pregnancy
4 Couple Exercises for a Happier,
Healthier Pregnancy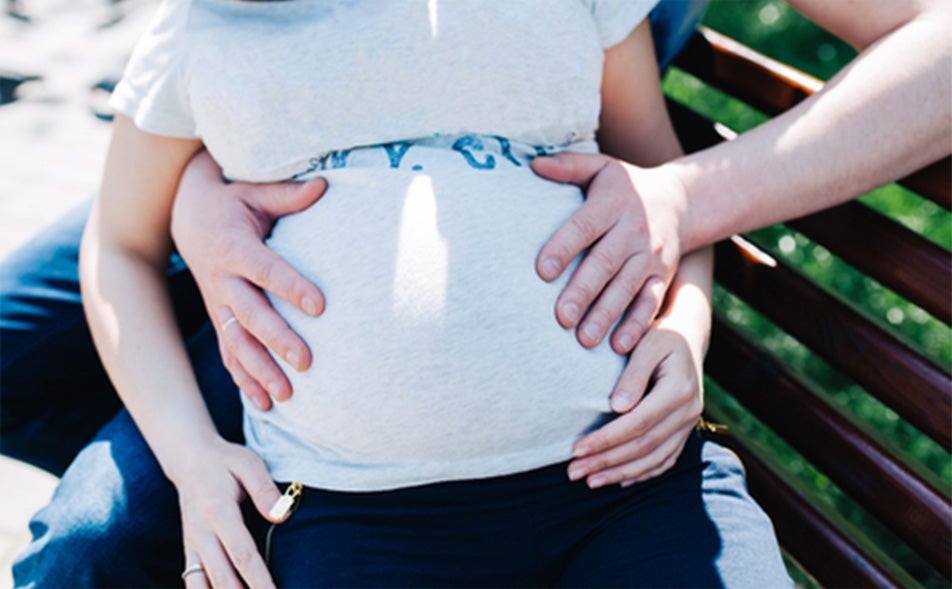 If you've been active and fit before getting pregnant, chances are you'll want to continue doing those exercises you love even while you're expecting. Even if you weren't very sporty before the bump came along, working up a bit of sweat can yield a host of benefits including managing pain, regulating your mood and promoting better sleep. And it's even better if your partner tags along for a session! Here are just a few activities you both can do together for a smoother pregnancy.
1. Walk the Walk:
By far the easiest – and sometimes most rewarding – form of exercise. You can do it virtually anywhere, and there's not a lot of preparation you need for it. Just brisk walking around your favourite park, or taking a nice long stroll to pick up groceries, provides a low-impact workout. Having meaningful conversations along the way is a huge plus.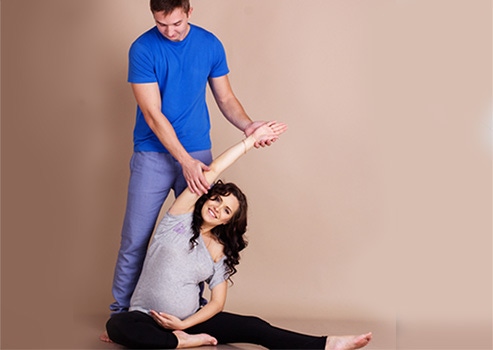 2. A Nice Long Stretch:
Prenatal stretching helps strengthen your body and loosen muscles to alleviate pain and help prepare your body for labour. Doing stretches with your partner allows you to condition those muscles that are especially tight, and also allow him to familiarise himself with the type of physical support you need for labour.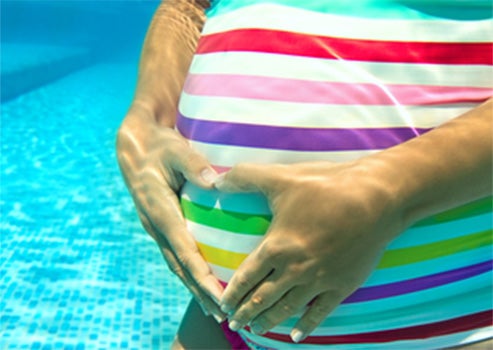 3. Get Wet:
Water exercises like swimming are perfect for when you're pregnant; the buoyancy reduces the impact on your body, and the soothing properties of water can relieve stress while reducing aches and pains. Being in the water together can also be lots of fun – and sometimes, that's all that matters.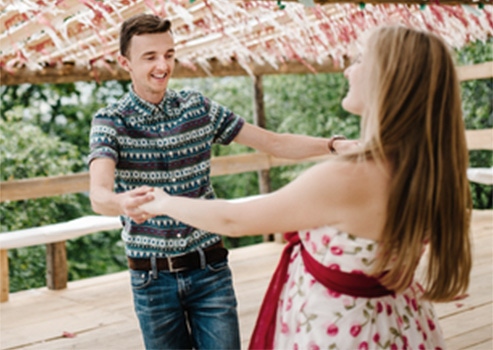 4. Dance, Dance, Dance:
Dancing is a healthy and mostly safe-for-pregnancy exercise. Some dance studios offer pre-natal dance classes, and ballroom dancing with your partner can be at once pleasurable and beneficial.

Don't forget to ask your doctor if dancing or any of the exercises is OK for you in your current state, then put your best foot forward!
While you're out there keeping fit and active along with your partner, don't forget to replenish those nutrients you've used up with a glass of nutritious MOM & ME, formulated with key nutrients and two types of probiotic cultures (L. rhamnosus CGMCC 1.3724 and B. lactis CNCM I-3446) for all your pregnancy and lactation needs.
Be Part of Our Family Now
Here' s where you' ll find everything you need to make the best of those first 1, 000 days of parenthood… TOGETHER.
Learn about nutrition at your pace

Try out tailored practical tools

Get help & answers you need anytime

Enjoy great deals and coupons