It's never too early to get into the habit of a bedtime routine for your child. In the first few weeks, bedtime may be a different time every night. When your child reaches about two months of age, she may begin to settle into a preferred bedtime.
A regular evening routine will help your little one to settle more quickly and, according to scientific studies, can reduce the number of times she wakes in the night as she gets older. Once your child is more active during the day, she may need time to ease into bedtime. Gradually shift from stimulating activities to a quiet, relaxing routine that leads to sleep.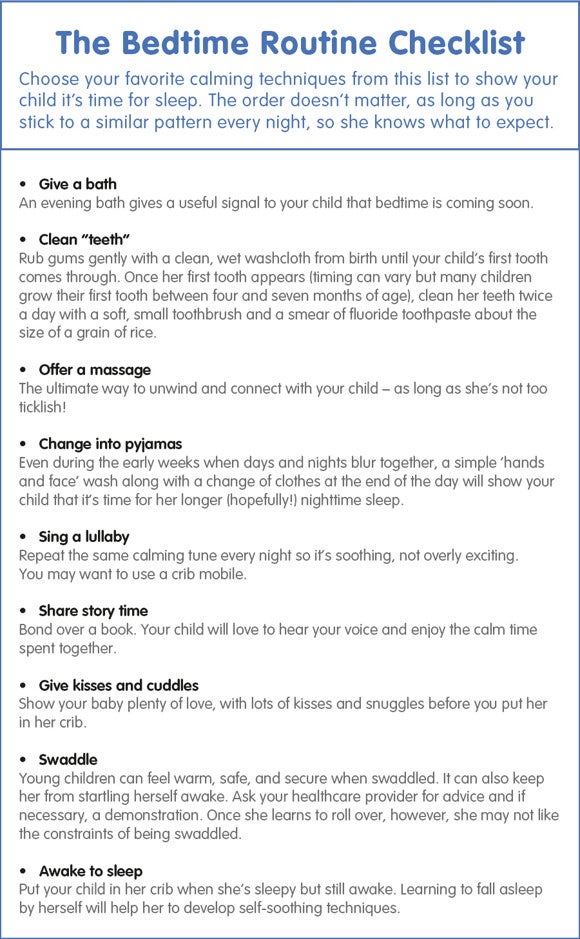 Join
Here's where you'll find everything you need to make the best of those first 1,000 days of parenthood… TOGETHER.
Content for you

Enjoy personalised content, parenting tips, latest product updates and promotions.

Tips & Advices

Need nutritional advice? Speak to our nutrition experts.

Free Samples

Request a sample and try our products today!

Tools

Try our tailored practical tools to guide you through the parenting journey.
Not quite what you're looking for?
Try out our new smart search engine