6 Reasons Why Teething is Best Served Cold

At between 4 and 7 months, your little one may begin to sprout their first tooth. While this is a milestone that should be celebrated, it may also be the beginning of a period of discomfort for your child. Some signs to look out for to tell you that the teething process has begun include:
Excessive drooling
Sensitive gums
More irritability than usual
A tendency to want to gnaw or chew things
Not wanting to eat
Sleeping problems
While some parents also claim their child experiences a fever, runny nose or diarrhoea (or a mix of these symptoms), there's no scientific proof that these symptoms are caused by teething – your little one's temperature may become elevated, but not to the point of getting a fever.
A lot of these – included the increased temperature – can be soothed using simple homemade remedies. Check out these cool (literally!) teething hacks to help your little one deal with the swelling and discomfort; you can even use them the next time you feel a toothache coming on!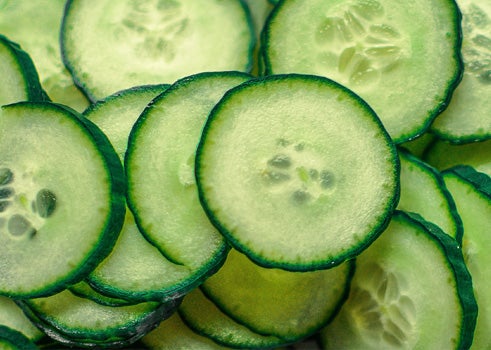 Cool as a Cucumber (Slice):
Cut up cucumbers and freeze them. Cucumbers have anti-swelling properties, so they're good for a chew!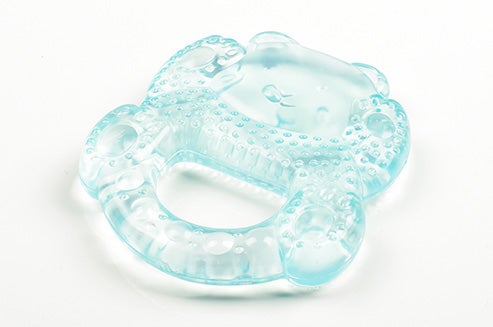 Pacify to Satisfy:
Put your little one's favourite teether in water, let it soak, and freeze it. Any time your little one gets irritable, just pop it in their mouths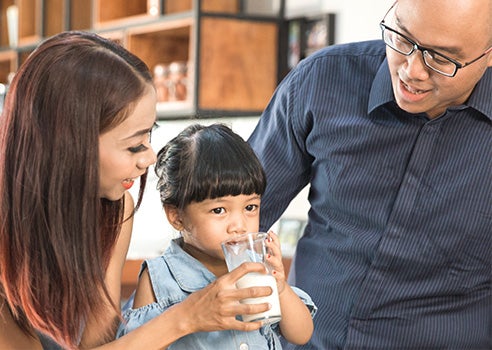 A Cold, Cold Drink:
Water, fruit juice and even breast milk can be frozen and turned into a soothing solution for teething. Slightly thaw and for best effects, serve in a sippy cup for extra chewy goodness.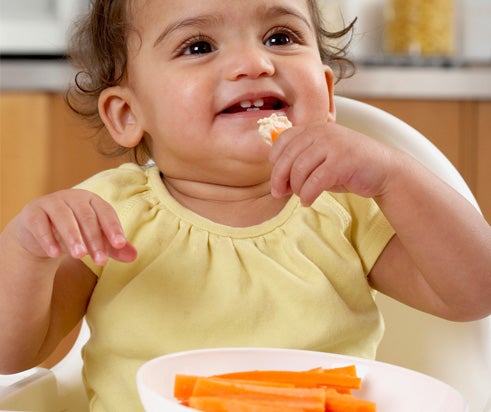 Carrots are Gold:
Cold carrots are a real treasure trove of relief; they're natural, healthy, crunchy, and perfect for any teething occasion.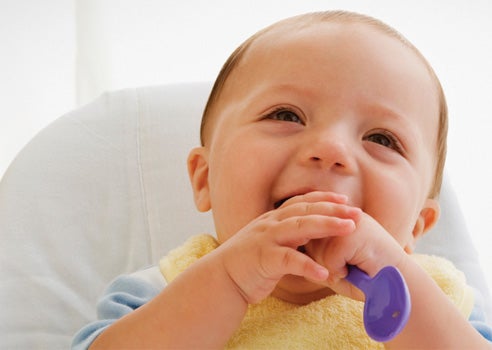 Just Spoon It In:
Who knew something as simple as a cold spoon could work such wonders? A frozen spoon is easy to hold and stays chilled longer; and you can have plenty stocked up in reserve!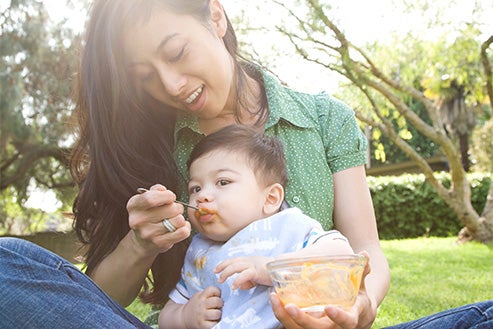 It's OK to Go Soft:
Cold soft foods like yoghurt are great for relief – and as an enjoyable snack.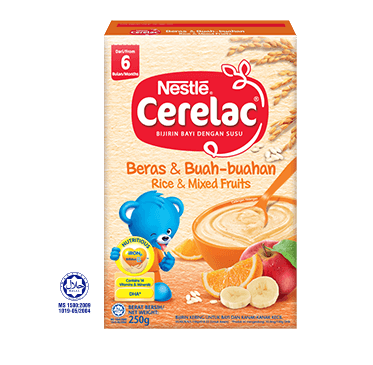 For an even more nutritious solution, try serving CERELAC Infant Cereal chilled; it's not just delicious, but meets 50% or more of your little one's daily iron needs while bridging the nutrition gap at this important stage of growth. Serve up different flavours to develop your child's palate while keeping teething woes at bay!